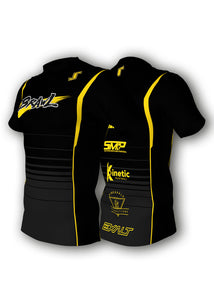 By purchasing this item, you are actively helping fund Brawl's 2020 season.
A high quality, 100% polyester Tech Tee.
Once your order is placed, please email us your customization requests along with your order number using the "Contact us" tab of this website.
Note: All Tech Tees are produced only after an order is placed and the customization request has been processed. Please allow 14 to 21 days before shipping when you order this product. Ships worldwide.